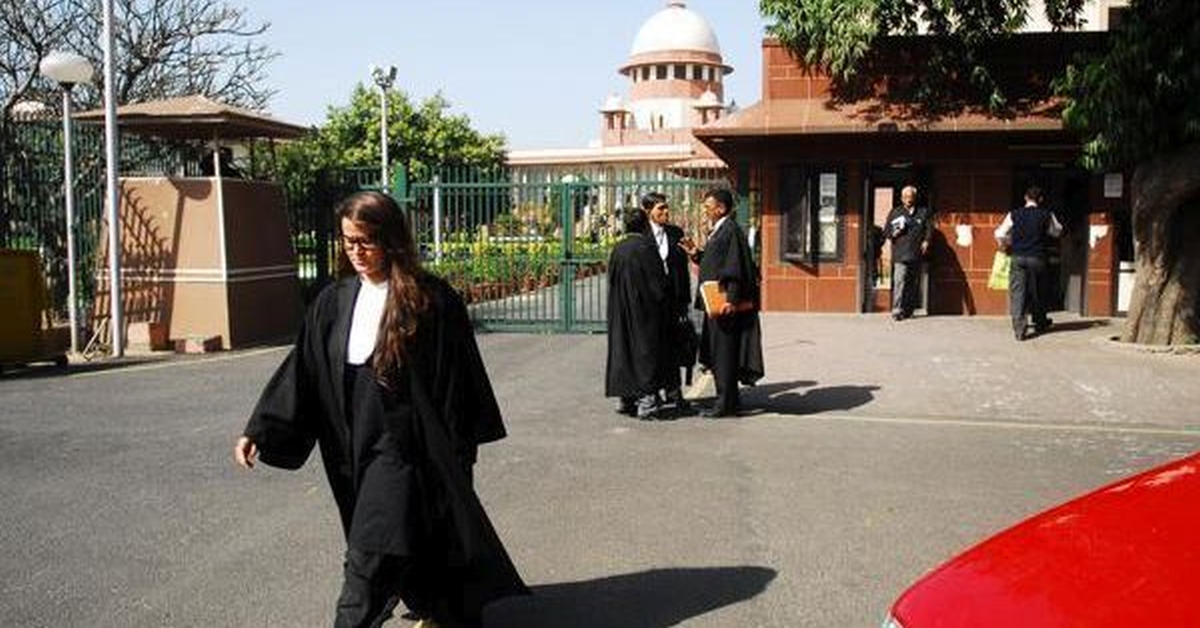 No matter how simple or complex any situation gets, legal help is always the final solution to get to some decision. Everything revolves around the judicial system. So, the rise of law firms, to this day, is inevitable. But, the main question is the lack of female lawyers in India, in this present century. Male lawyers are dominating this field and it has been this way for long. But, it is time for some changes and there are 7 promising reasons which will show why you need more female Lawyers in India.

1. Better empathy with high-end social skills:

Well, it is really not hard to judge that female top lawyer in India have more empathy along with social skills, when compared to their male counterparts. So, they are all set and quite able to handle proper relationships with clients and colleagues better. They are further known to have a subtle approach when it comes to negotiations, where the big egos can easily get bruised.

2. Multi-tasking is another notion:

When it comes to women, the first thing that pops up in your mind is multitasking. That's how they are born and raised from their childhood. Women have the power to multi-task like no one else and that's what helps them to be at the top rank, better than men, in this field of legal services. Their ability to multi-task can always look good in corporate legal counseling matters. It proves to be yet another reason for women to join the legal ladder soon enough!

3. Job-hopping is not always on the list:

Perks like work from home and flexible timings will enable women to properly manage the work-life balance and is proving to be a win-win situation for the companies. So, this is yet another reason why women should get high chances to be a part of legal field these days. The female Corporate Lawyers in India are growing in number to this day, and that's because they know how to manage work and life balance like no one else.

4. Holding the senior most positions:
In India, to this day, female intellectual property lawyers in India are holding some of the senior most positions, across legal team and multiple group companies. For many people, the mentorship and support systems will make the huge difference. Women are great mentors, which make them interesting enough to join the legal field. They can mentor the legal cases well and better than anyone else. So, giving them the chance to go through the case is easier if you want the right solution.

5. Perfect for covering homework:

Female lawyers always have to survive in this male dominating legal society. So, they are actually trying hard to prove their points and win cases. Therefore, when it comes to homework, female lawyers are way ahead than their male counterparts. Even in this field of intellectual property lawyers in India, women are always at the top-notch level right now. So, chances are high that hiring women lawyers will help you to win over cases more than ever.

6. Known to keep their heads cool:

Male lawyers are over-burdened with legal cases and have high chances of losing their cool. This is a complete no-no when it comes to handling legal cases. If you ever lose your cool, then chances are high that the case will slip right off your hands. The same goes for Mergers and acquisitions lawyers as well. But, this isn't the case with women legal helpers. As they are used to handle pressure at home and office fronts all the time, so they are able to keep their heads and temperament cool. This way, they find it easier to get to the solution of any problem.

7. Knows well how to interact with clients:

Whether the matter is associated with Property Dispute Lawyers or divorce lawyers, clients find it really hard to open up their issues in front of a complete stranger. They need to feel that warmth and be in their comfort zone before they can eventually open up themselves and help the lawyers learn more about the case. Female lawyers know how to create a friendly environment. Their soothing voice and assurance will attract more clients to open up their heart and soul in front of them. But, it is hard to find that same connection with a male counterpart. They are rough, making the clients all the more scared. So, heading towards female lawyers is always a clever choice for the clients to make.

The demand has grown to a completely new level:

To this date, corporates are given the mandate to hire more female best tax lawyers in India and in other parts of the legal industry as well, to meet diversity ratio. So, the law firms have been the poaching grounds. Most of the people in the available talent pool in legal sector are known to have women. They are sharp, sincere, engaged and hardworking, making the best choices for the people.

People can eventually open up to female lawyers more often than male ones. Moreover, their patience and hard work in every case they took upon is also another reason why India needs more female lawyers at present situation. So, if you have one legal firm under your name, you need some talented and experienced female lawyers to fill up those vacant posts.
The author is a certified legal expert by profession and she is associated with Ahlawat & Associates- Top legal firms in India. She loves sharing useful information about business law with needy people.